Carnarvon Midwifery Group Practice already delivering results - and babies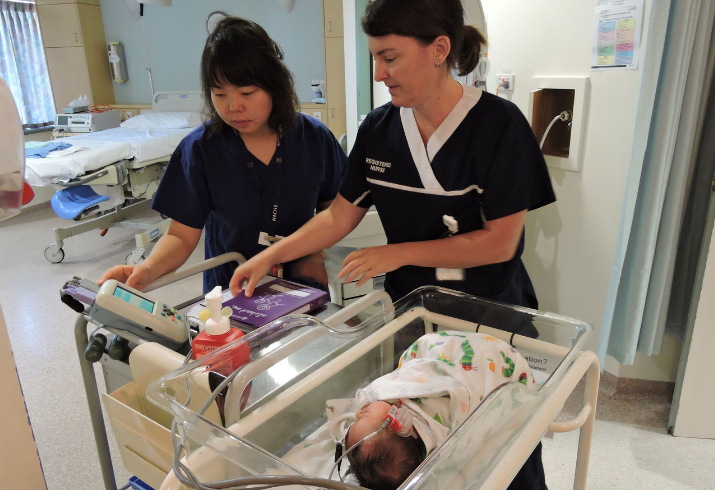 The WA Country Health Service (WACHS) has launched the latest Midwifery Group Practice (MGP) in Carnarvon – giving expectant women and their families in the Midwest access to holistic birthing care.
The new MGP is staffed by midwives who work alongside obstetric doctors to provide 24/7 maternity and newborn care.
Since opening in May, Carnarvon MGP has already delivered 14 babies with 31 women due to give birth with the service in the coming months.
This innovative birthing service model includes antenatal care and classes, labour and birth care and postnatal care to six weeks of age, with antenatal and postnatal care offered at a clinic, home or a community setting that is culturally appropriate.
Importantly, MGPs enable more women to give birth on country, closer to home and surrounded by friends, family and support networks.
WACHS Midwest Acting Regional Director Karen Street noted that MGP models are associated with reduced rates of birth intervention and pre-term birth.
"WACHS currently has seven Midwifery Group Practices operating across regional WA, and we're seeing that the service can lead to positive birth experiences for mothers, babies and families", Ms Street said.
"This innovative approach to maternity care can also result in greater chance of natural delivery and improving success rates with breastfeeding as well as support and prevention of postnatal depression."