Telehealth
A telehealth appointment is free for public patients and not having to travel for an appointment can save you time and money.
Not every appointment can be by telehealth but the easiest way to find out if your next appointment can be via telehealth is to ask your health professional.
See our latest information on how telehealth is being used in WA -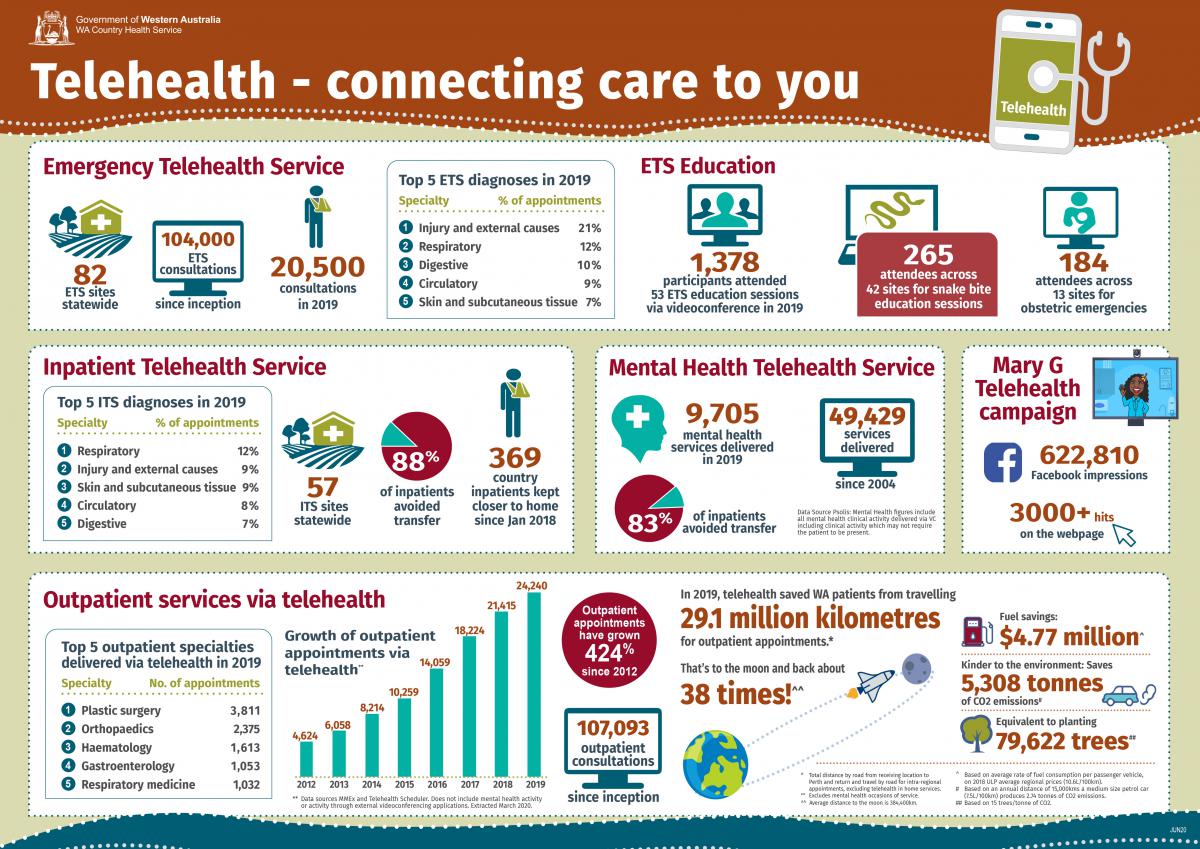 (Click image to enlarge)
There is also information about telehealth featuring Aboriginal comedian Mary G on the Mary G telehealth page.
The following videos, An introduction to telehealth in WA (YouTube) and Mary G talks telehealth (YouTube) shows just how easy a telehealth appointment can be. Enjoy watching.
The Emergency Telehealth Service is another important telehealth service provided throughout WA. For further information visit the Emergency Telehealth Service webpage.