More babies to be born in Margaret River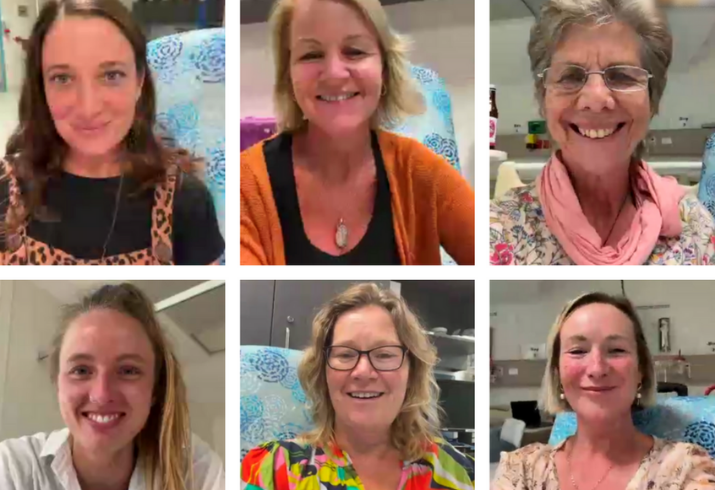 Margaret River MGP team on videoconference.
The WA Country Health Service (WACHS) has launched its fifth Midwifery Group Practice (MGP) in the South West.
The award winning MGP service has been operational in the coastal town since the 28 March and will provide greater maternal and newborn care options for local families.
MGP is an internationally recognised; evidence based clinical initiative that provides quality and sustainable midwifery-led, multidisciplinary care in conjunction with obstetric doctors.
MGP models have been shown to assist with increased consumer satisfaction with care, lower postnatal depression rates, increased breastfeeding rates and shorter lengths of stay.
According to WACHS' Kerry Winsor, the model provides expectant women and their families with holistic care based on trust and relationship building with the same midwife throughout their pregnancy, birth and into postnatal care.
"This new service really builds on our success with the MGP model," Ms Winsor said.
"It's another way we're providing regional families with greater choice and care close to home."
Ms Winsor said the MGP model also allowed the organisation's highly skilled midwifery workforce the opportunity to practise within the full scope of their speciality area.
"This helps us attract and retain highly skilled midwives in the South West," she said.
The new service is the fifth for WACHS in the South West, joining Bunbury, Bridgetown, Collie and Manjimup.